We are delighted to announce that Ventmann have been awarded the coveted Red Dot award for the Circle Coanda air diffuser.  The architectural air vents solve complex challenges of the physics of air flow in rooms whilst offering a beautifully seamless solution that interior designers love.
When assessing a product, Red Dot's jury of international experts look for excellence in:
quality of function
quality of seduction
quality of use
quality of responsibility
The frameless vent is made from plaster, a non-toxic natural material with a low carbon footprint which is comparatively environmentally friendly.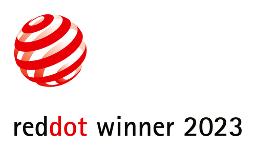 The "Red Dot" aware has become established internationally as one of the most sough-after seals of quality and good design.